LADOS "Kiss Me, Kate" wins Best Musical 2018
Wednesday 6th February 2019
LADOS "Kiss Me, Kate" wins Best Musical 2018
LADOS won BEST MUSICAL 2018 for our - too darn hot - production of "Kiss me, Kate", on a successful night at the NODA Region 11 Awards Dinner.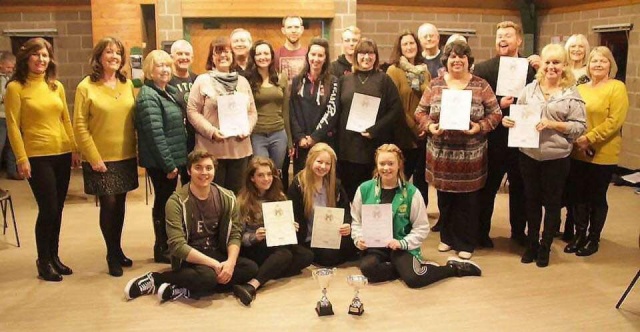 Celebrating our win - Best Musical 2018 for 'Kiss Me, Kate' from NODA Region 11.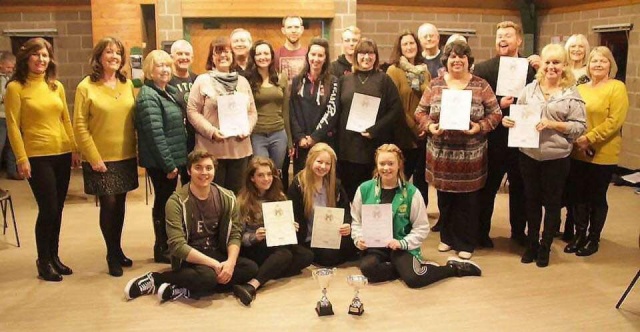 Celebrating our win - Best Musical 2018 for 'Kiss Me, Kate' from NODA Region 11.
×
Several nominations and 2 wins all celebrated at our Rehearsal for our next production, "Jesus Christ Superstar" on Monday!
NODA Region 11 Awards:
Best Musical - LADOS "Kiss Me, Kate"
Best Female Comedy Performance - Jess Turton as Lilli/Kate
Well done everyone involved with "Kiss me, Kate"! And here's to the next one...
---
NODA Review by Martin Craig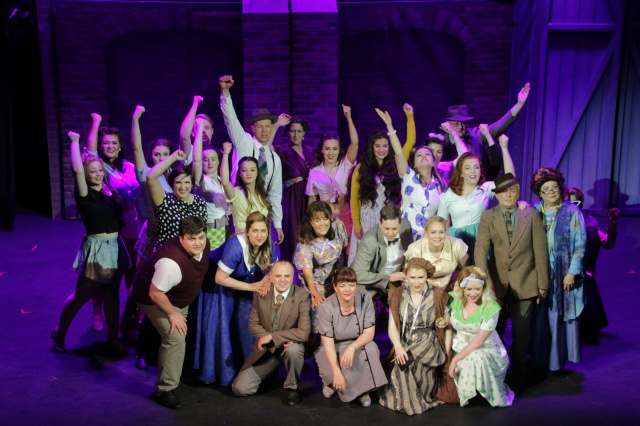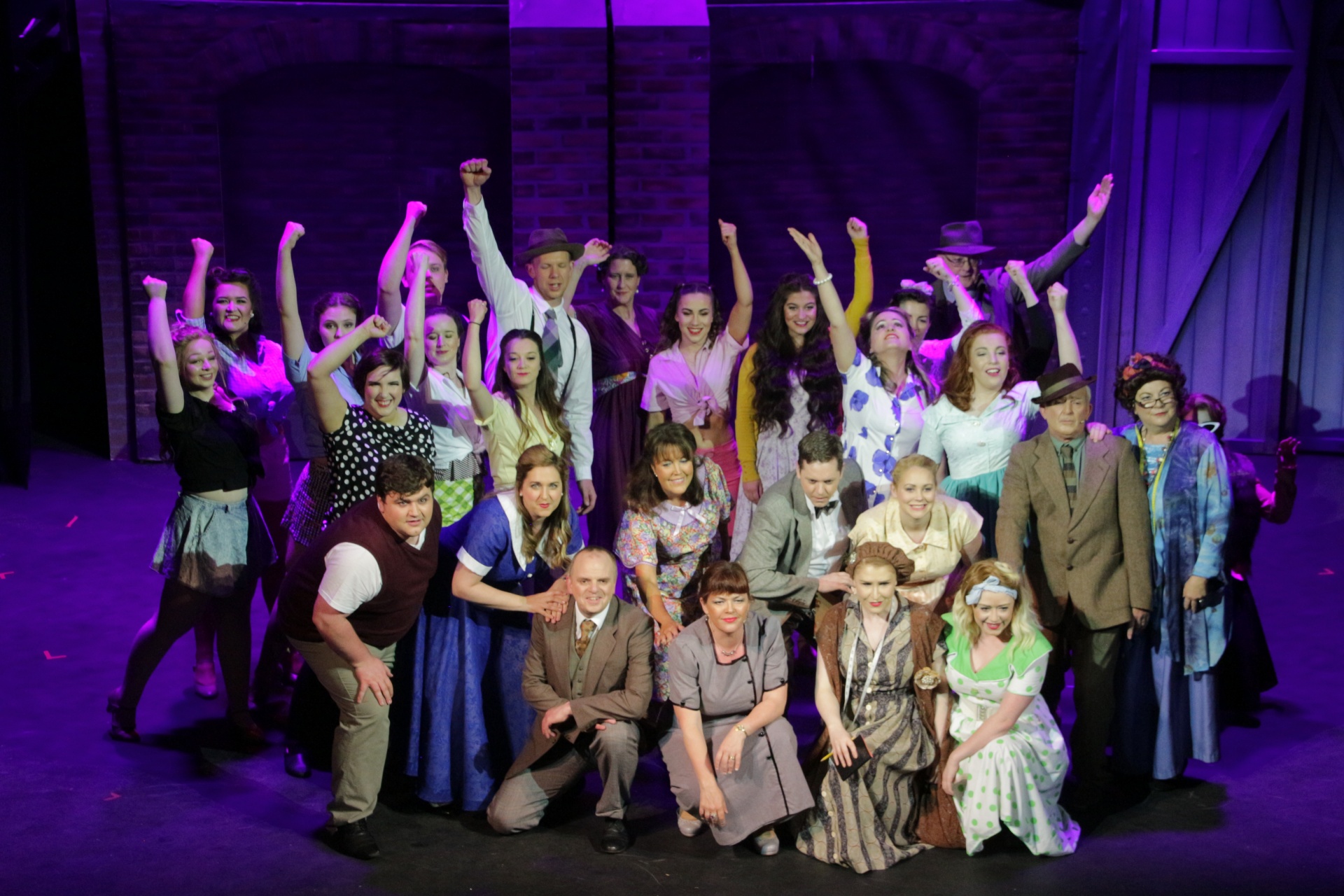 ×
The plot of Kiss Me, Kate involves a production of a musical version of The Taming of the Shrew, and the on and off-stage squabbles between its' director, Fred Graham (who also happens to be the leading man, Petruchio) and his ex-wife Lilli Vanessi (his leading lady, Kate). Lilli (although engaged to Harrison Howell) isn't particularly happy about Fred's pursuit of Lois Lane, who plays Bianca. Throw into the mix her gambling actor boyfriend, (Bill Calhoun), a couple of gangster hoods, an overenthusiastic fiance, a Cole Porter score to die for with dance numbers a plenty, and you have a great musical within a play within a musical.
Ashleigh Hartin and Sam Wicks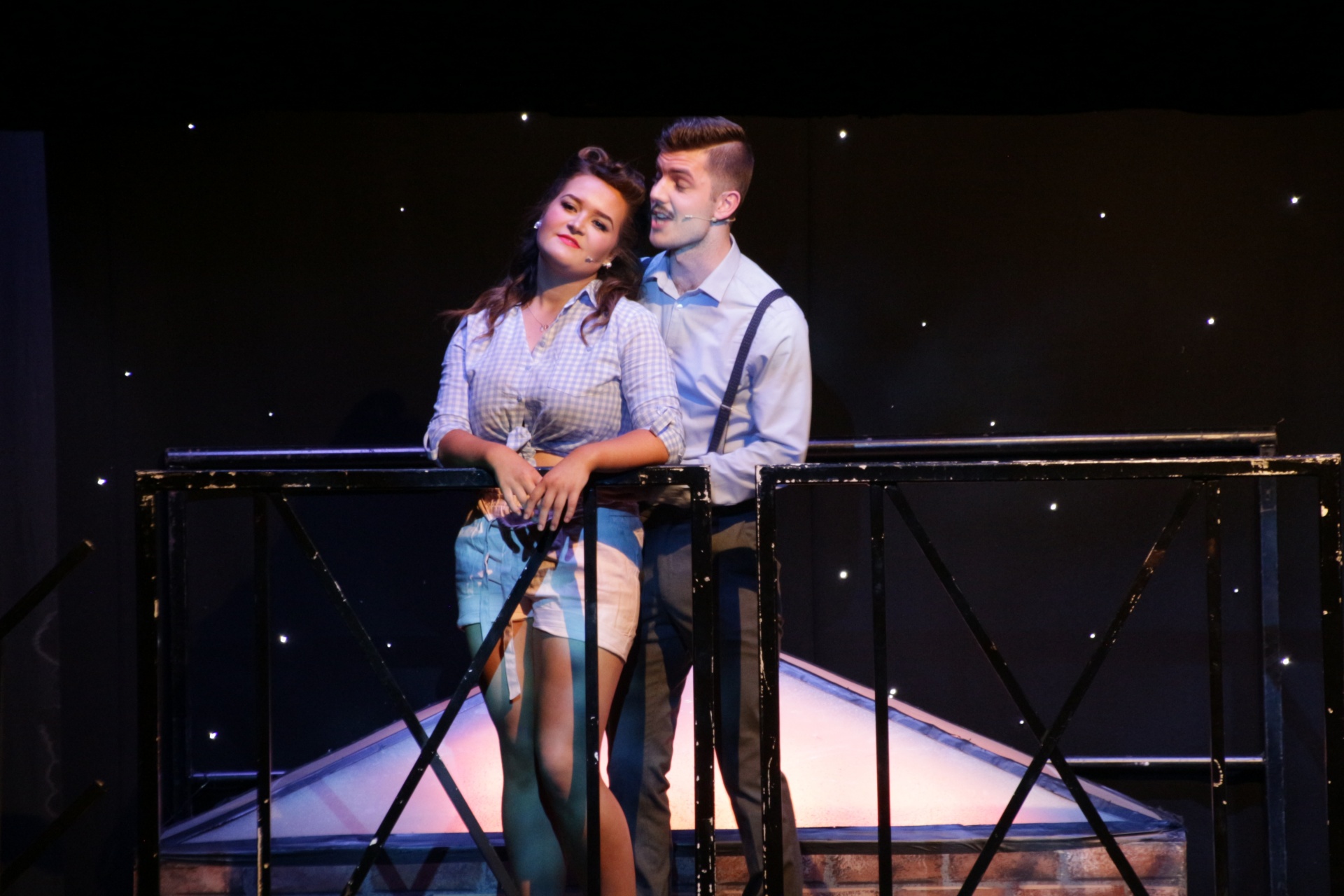 Ashleigh Hartin and Sam Wicks
×
For this show to work, the audience have to be convinced that the two were once an item and have a history together- so much so, that each acerbic barb thrown at each other just bounces off, like they've heard it all before-it still hurts, but no way are you going to show it to the other party. James Shields (Fred Graham) and Jess Turton (Lilli Vanessi) carried this off with ease, the interaction between the two both as Fred/Lilli and Petruchio/Kate came over really well.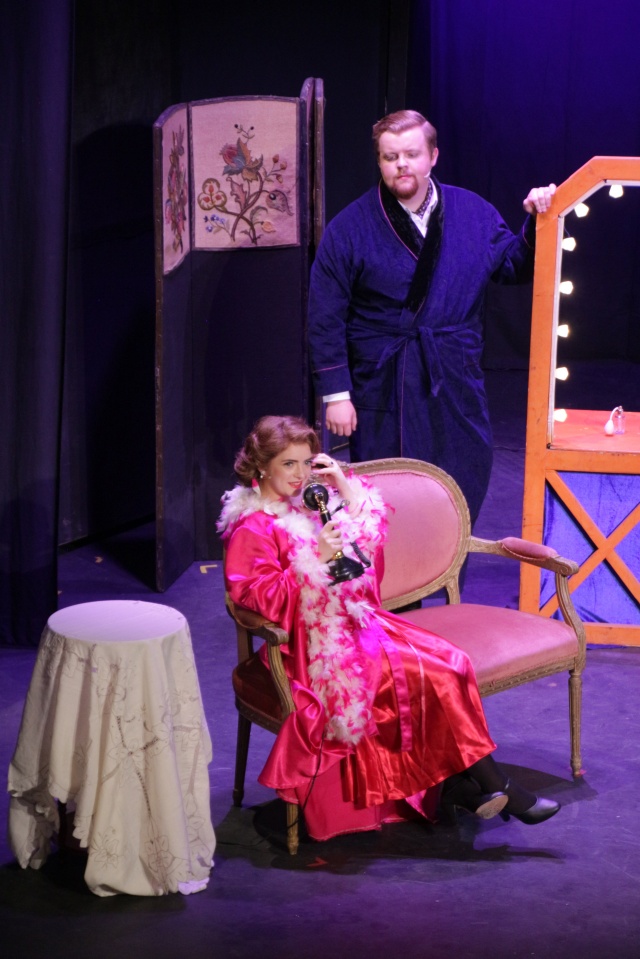 James Shields and Jess Turton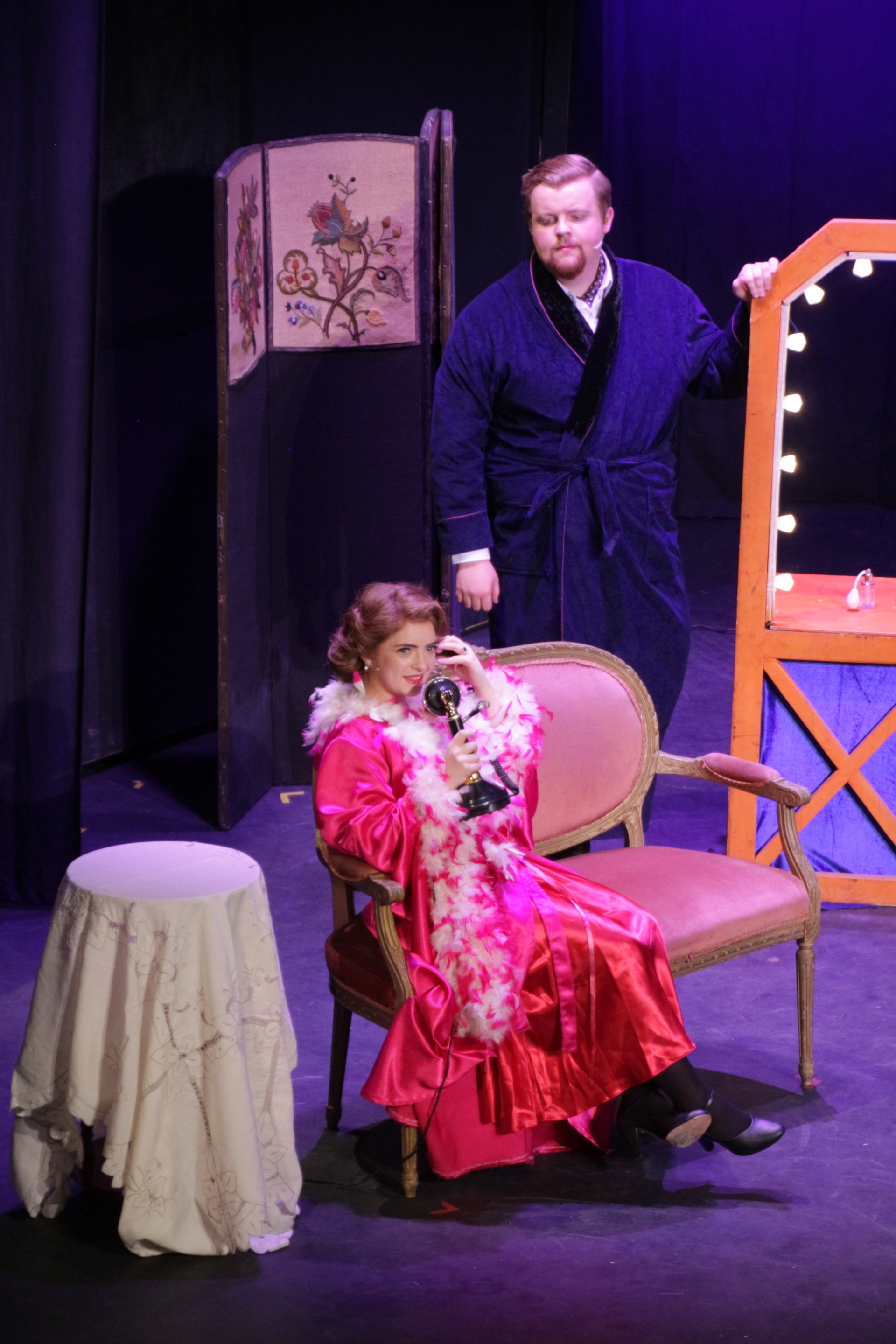 James Shields and Jess Turton
×
James once again gave a great, dependable leading performance- slightly tongue in cheek, but never so much so that the two characters he was playing were ever lost, performing his musical numbers with aplomb.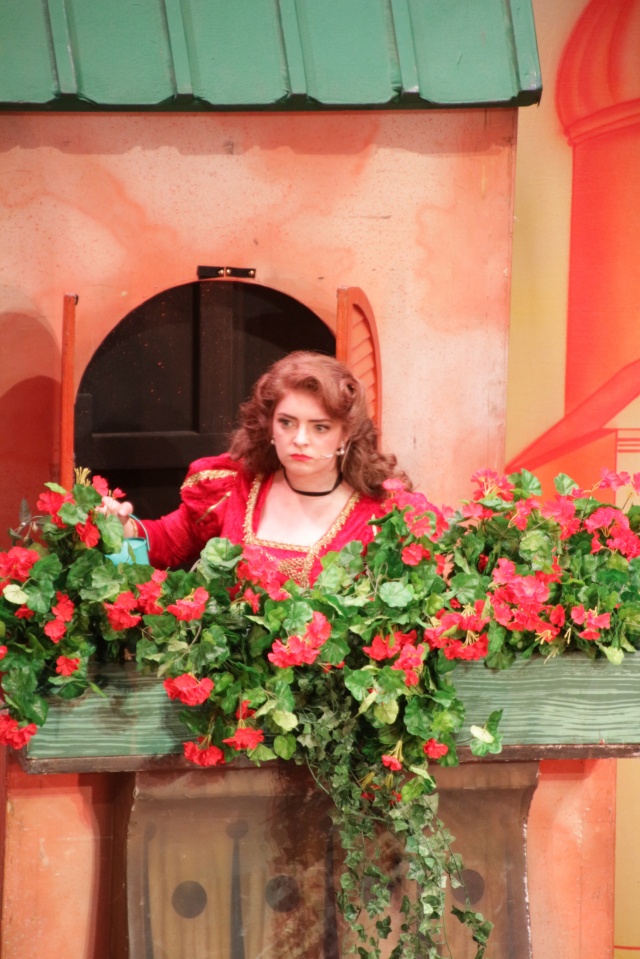 Jess Turton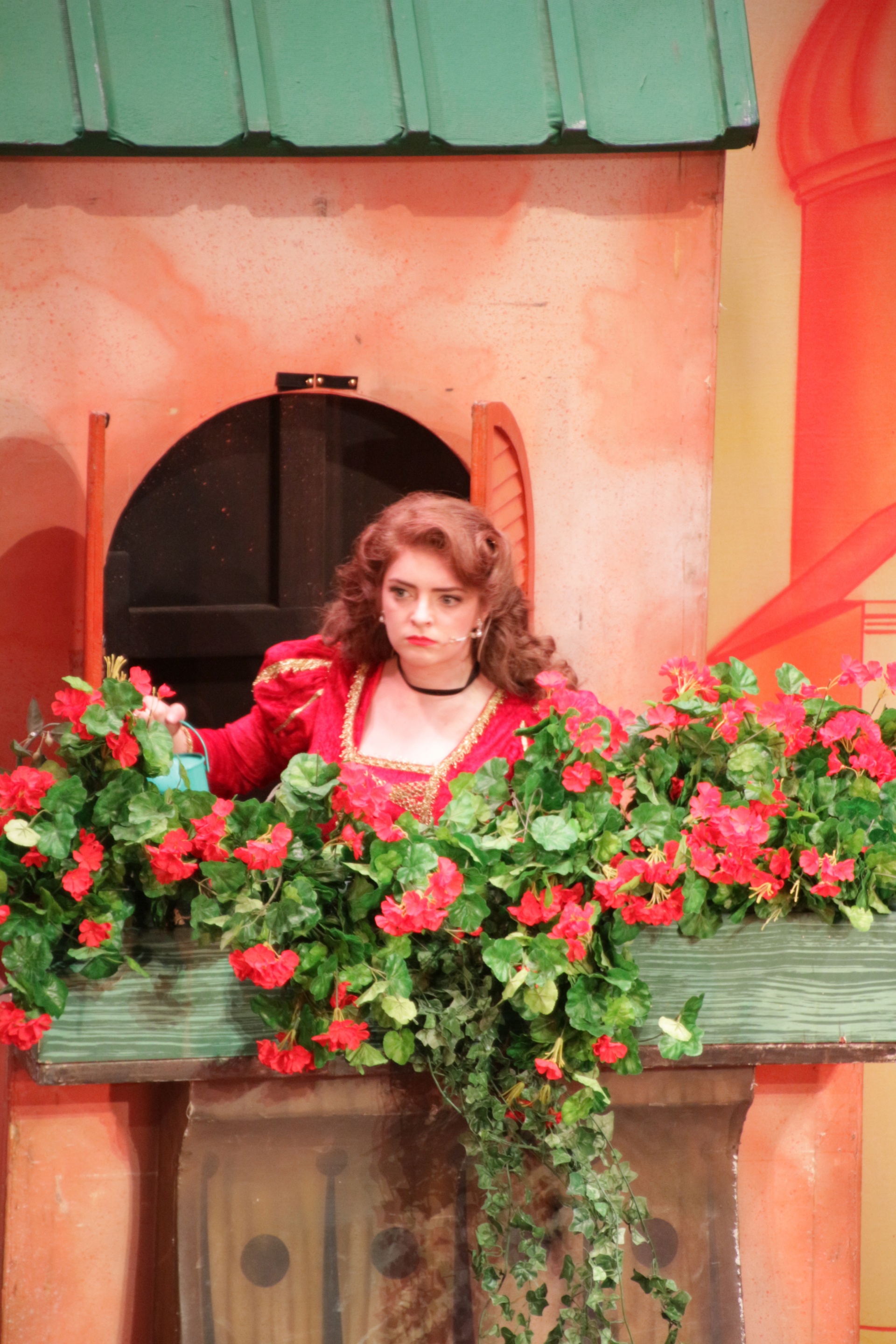 Jess Turton
×
Jess Turton played the role of Lilli/Kate. Having never seen Jess perform before, I was interested to see what she'd bring to the role. What can I say about this performance? Initially, I thought her first entrance was a little low-key, but then... Wow, just wow!!! Jess's Lilli was an absolute powerhouse of a performance. Every single nuance of the character right down to a tee. Her facial expressions, her comic timing and use of props and vocals throughout were absolutely En Pointe- the light and shade of her character(s) there for all to see. Sometimes, as an audience member you just have to sit back, let your jaw drop, marvel in somebody's craft and feel privileged to be there. Show-week, the audience were privileged.
Ashleigh Hartin as flirty Lois and Sam Wicks as her jealous boyfriend Bill/ Lucentio both gave fine performances. The interplay between these two was a delight to watch- Ashleigh once again showing she's a "triple threat" performer.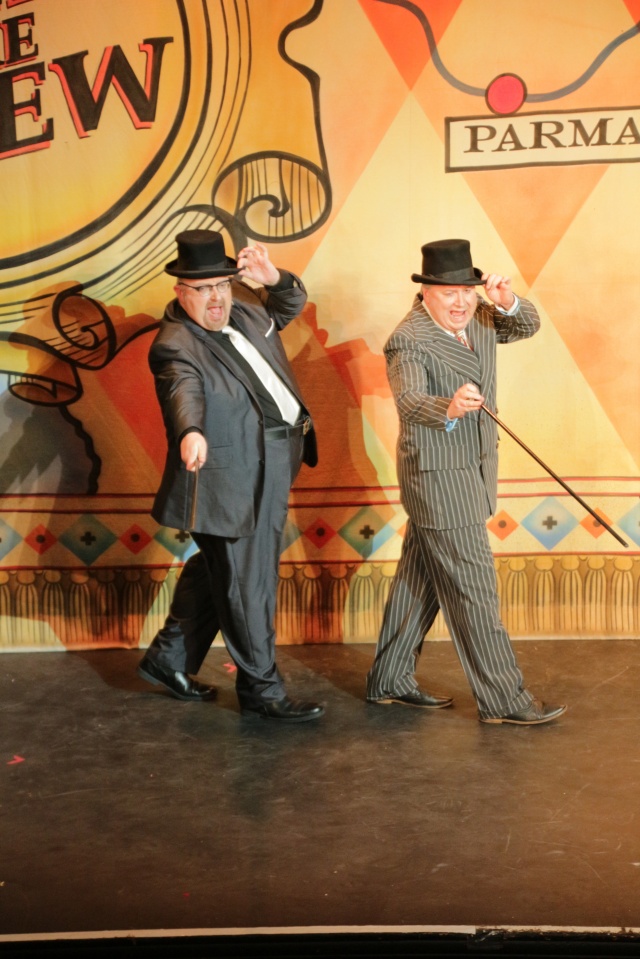 Bob Bailey and Simon Yaxley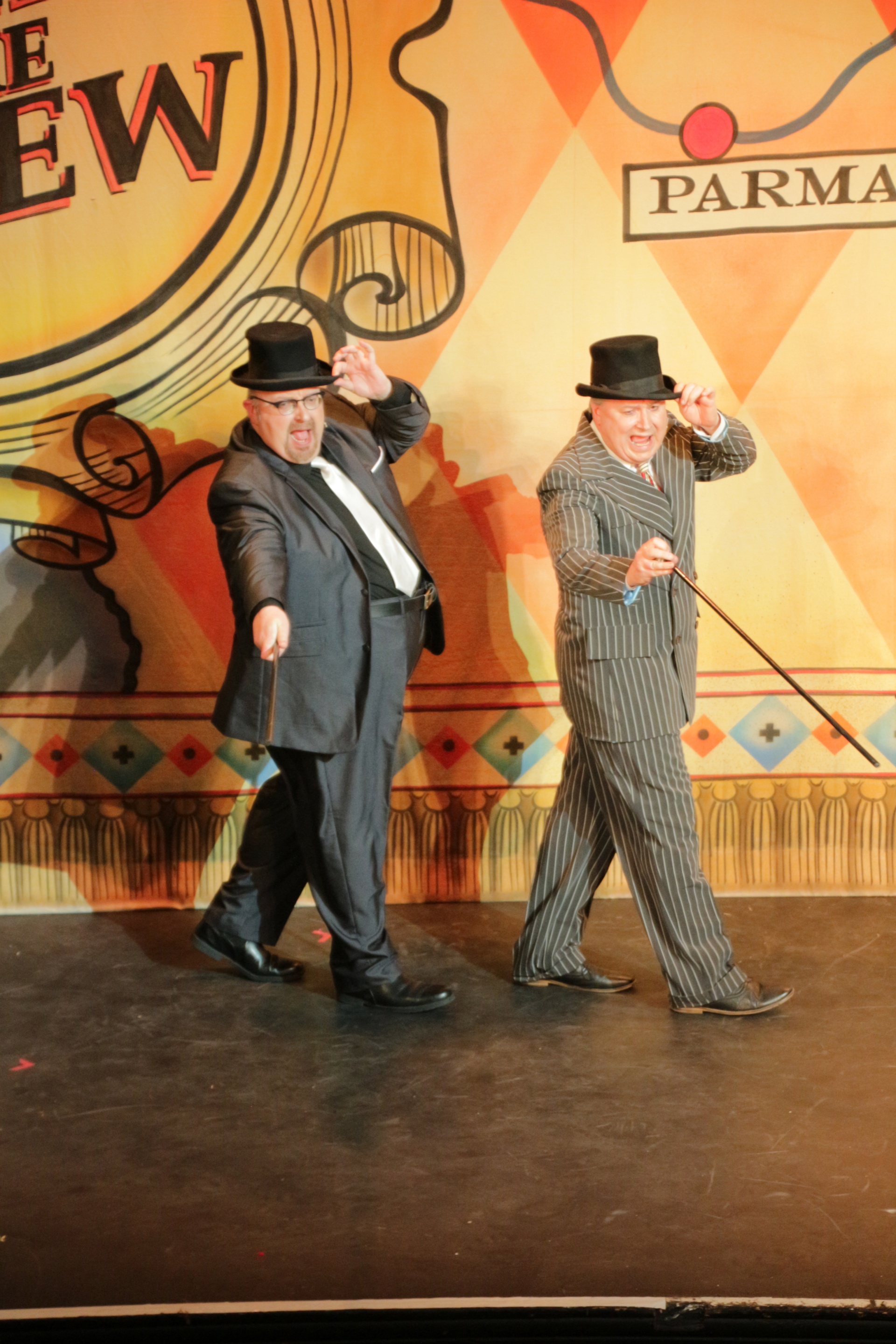 Bob Bailey and Simon Yaxley
×
Bob Bailey and Simon Yaxley as First Man and Second Man respectively, with their New Yoyk accents milked every last ounce from "Brush up your Shakespeare" and then some.
Robbie Love's bombastic General Harrison Howell was a solid performance, even when marching with the same arm and leg. Victoria Muir and Alec Taylor obviously enjoyed their roles as Hattie and Ralph, as did all of the other smaller roles too numerous to mention.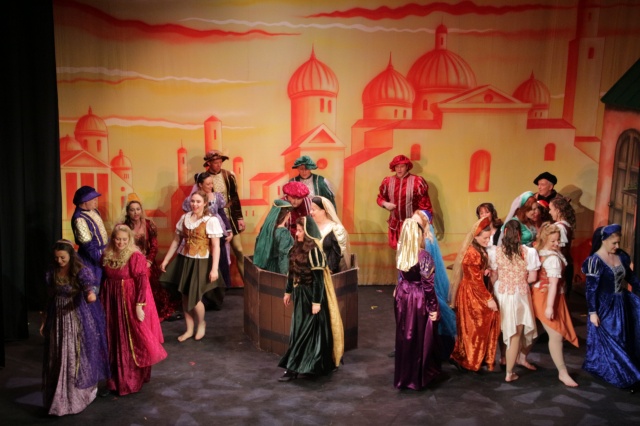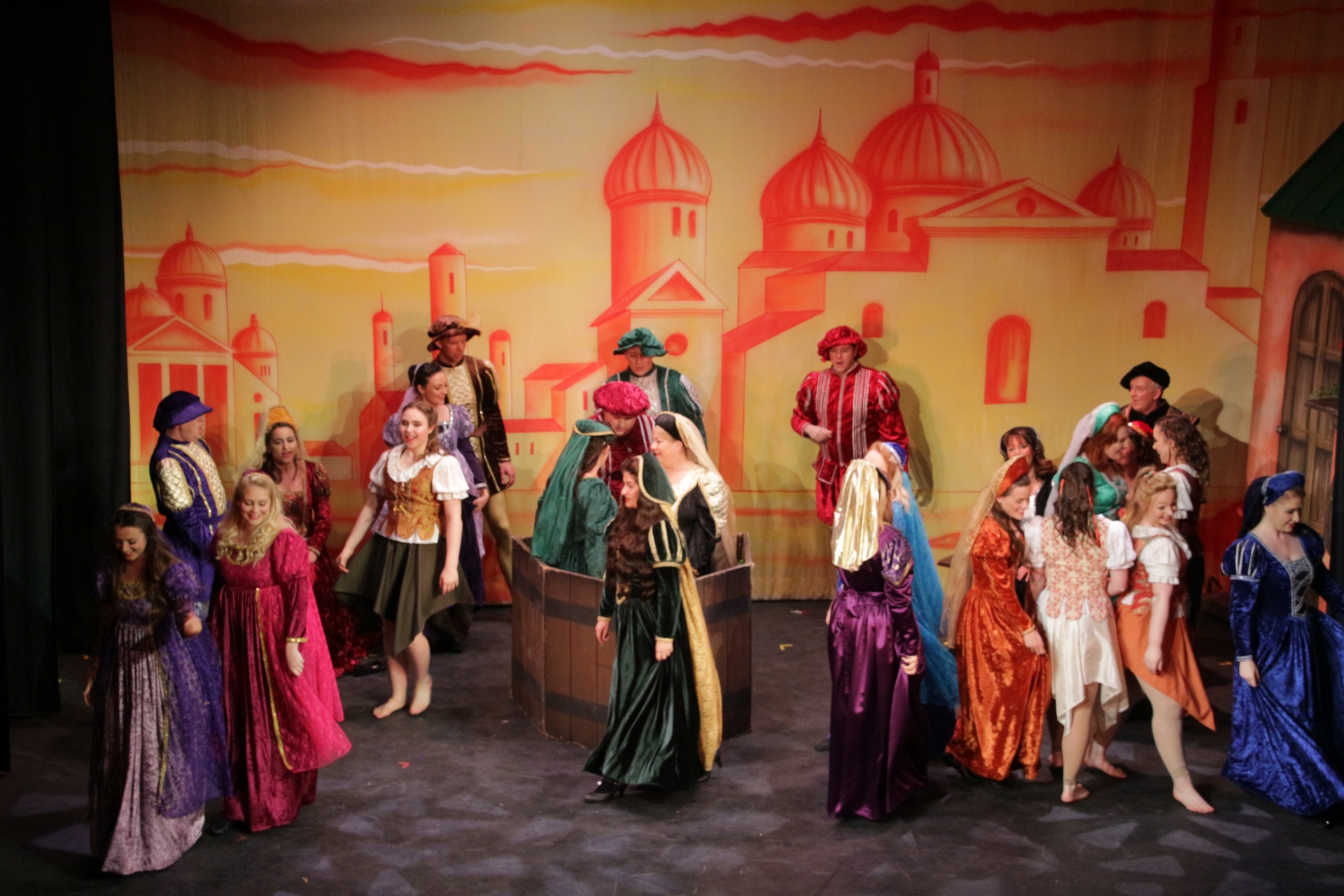 ×
Chorus were well drilled and diligent throughout the whole production, with its long heavily choreographed numbers they didn`t once lose their focus.
Staging was clever, simple (although the crew may not agree) and effective, with sound and lighting, as ever on a par with the production.
Musical Director, Angela Potter`s orchestra sounded great, and she had obviously worked hard with principals and chorus with all numbers well performed.
Holly Brown's well thought out and balanced choreography made the most of the long instrumental breaks in the musical numbers, and allowed all cast members to make the most of their abilities.
Directors Suzanne Ward and Kevin Ward should be very proud of what they achieved with this show, when Kiss Me, Kate isn`t done well, it`s a long show, where most people spend the last half hour of each Act looking at their watch... I didn't look at mine once.
Congratulations to all involved, and thank you for your hospitality.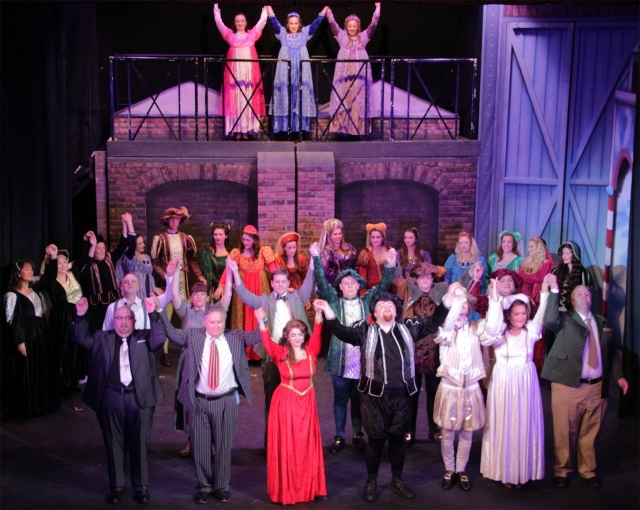 The LADOS 2018 Cast of 'Kiss Me, Kate'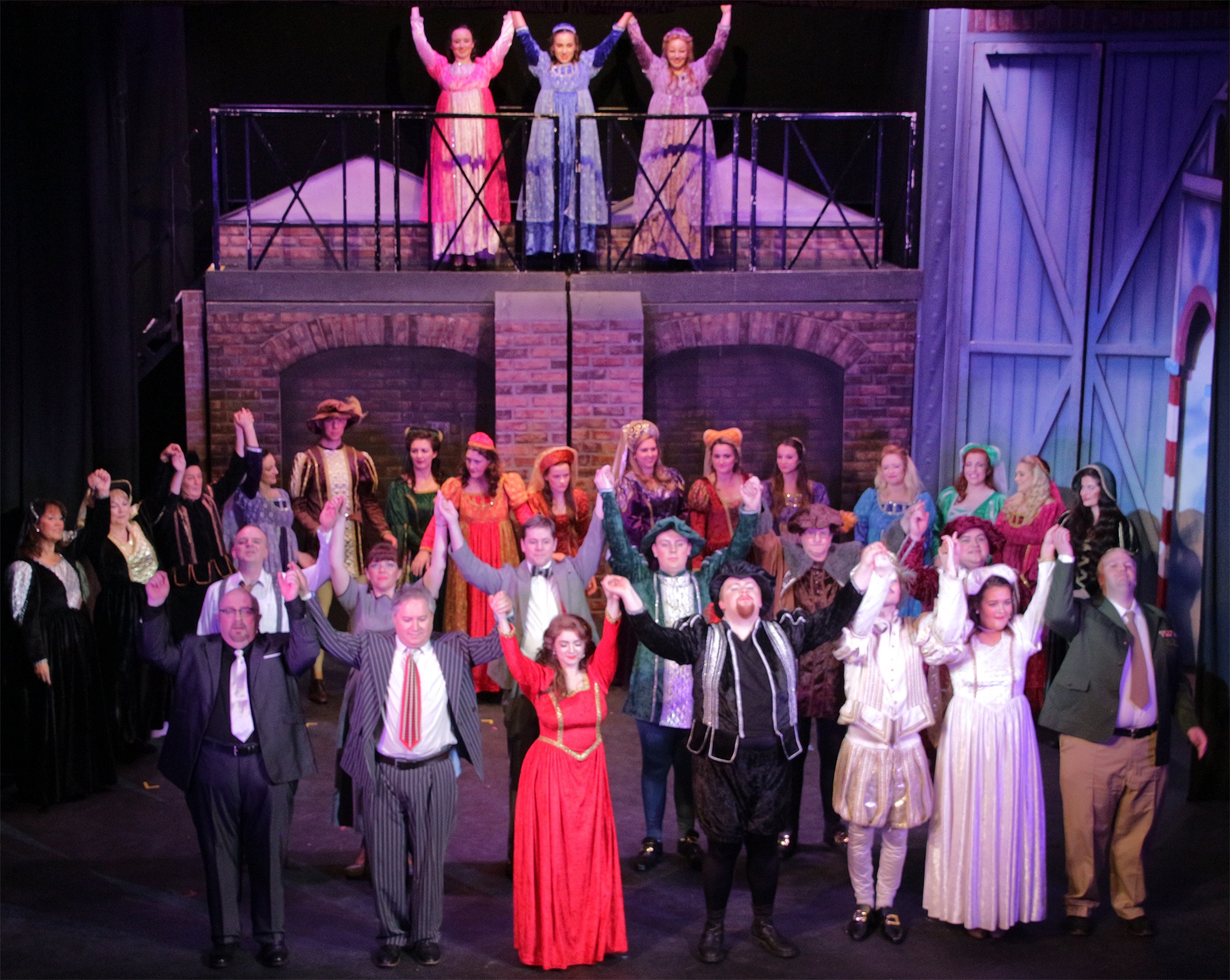 The LADOS 2018 Cast of 'Kiss Me, Kate'
×

Copyright © 2005-2019 Lancaster Amateur Dramatic & Operatic Society

All Rights Reserved
No part of this website may be reproduced, stored in a retrieval system or transmitted in any form or by any means; electronic, mechanical, photocopying, recording or otherwise, without permission.

Registered Charity No. 515089

Contact Us - Privacy Policy

Copyright © 2005-2019
Lancaster Amateur Dramatic & Operatic Society

Registered Charity No. 515089

Contact Us - Privacy Policy

All Rights Reserved
No part of this website may be reproduced, stored in a retrieval system or transmitted in any form or by any means; electronic, mechanical, photocopying, recording or otherwise, without permission.